About Artdeco®
One of the largest modern manufacturers of forging in Ukraine is the commercial and industrial enterprise Artdeko®, which has its own production and facilities for the mass production of forged products, structural components and metal structures.
For the manufacture of each finished product and component, the latest technologies and high-precision European equipment are used.
The history of Artdeco® production, like every story about blacksmithing, has its origins - the company was founded in 2005. Compared to the distant medieval past, when there was a smithy in every village and was more intended for the manufacture of weapons, household items and household items, in our present at the Artdeko® production, artistic forging is made using forged elements in metal structures for the interior and exterior of buildings.
Time and technology, as well as improvements in forging development have led Artdeco® to the present to the following advantages:
Modernized mass production of stamped elements.

High-precision equipped equipment with European standards.

Branches and a chain of stores across Ukraine.

The craftsmen working on the forging process are highly qualified.

Qualified managers with an individual approach to each of the buyers.

New items, promotions and discounts provided by the manufacturer.

Delivery in a convenient way for the buyer throughout Ukraine.
Forged elements and metal structures
The Artdeco® manufacturing company provides a selection of more than two thousand elements and products manufactured at its own production facilities. Each of the forged elements has a quality assurance and high standards of operation.
Innovative technologies used in the forging process make it possible to manufacture forged original elements created by a designer with the manufacturer's trademark in mass quantities.
A wide range of forged elements can form both classic and individual unique designs for decorating the local area, balconies, stair railings, parkland, squares, garden area, playgrounds and any landscape area.
Artistic forging will add its own image to each structure, give direction to the overall design and harmonious idea of ​​the style of the room.
Why buy from Artdeco®
Our production is not only high-quality products, it is a huge variety of products of various configurations of serial production. Following innovative trends and a variety of styles, the designers are constantly expanding the range of existing products, complementing classic and extraordinary design products with various interesting artistic elements.
Why buy from the manufacturer:
Artdeco®, as a manufacturer, creates forged creative and modern products for splendor and complementing designs at a pleasant rate for each customer.

The production process uses both classic and non-traditional format ideas for the development of forged elements.

Promotions and promotional offers for each buyer.

9 branches in the cities of Ukraine and delivery anywhere in the country.

Affordable and pleasant purchase price.

Loyalty program for partners and regular customers.

A huge assortment of forged stamped products from elements to finished structures in permanent stock.

Professional service and maintenance at checkout.

Possibility of production, both in large volumes and on an individual order.

Manufacturing of forged metal structures.

The company employs a designer-designer.

Permanent promotions, discounts and novelties.

Everyone has the opportunity to start a business with Artdeco®.
Commercial and industrial industrial enterprise is constantly developing and expanding not only the production line, but also the expansion of the branch network. Artdeco® welcomes reliable partners - the company is ready to accept into its partner network with long-term cooperation.
Loyalty program
In order to order any of the forged items, you just need to put the product in the basket and fill in the necessary information for delivery. After processing the order, a qualified manager will contact you to approve the delivery address.
In order to receive products in the future at a wholesale and lower cost, you will need to register on the site and receive a unique code from your manager, enter it in the appropriate field, then automatically the prices on the site will be displayed at a discount for wholesale buyers. Details of registration and receiving bonuses can be clarified when placing an order with the manager.
A faster application and checkout form is via a feedback widget with a phone number.
Artdeco® is constantly working to improve order processing and increase customer loyalty. We design and manufacture for you!
Write and call us right now!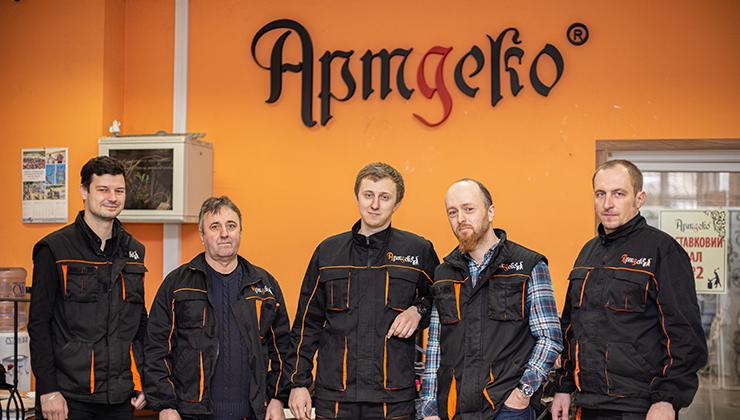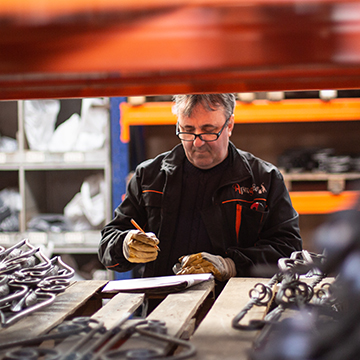 "Artdeco" offers clients a wide range of forged products at affordable prices for decorating houses, summer cottages, gardens, parks, squares, landscapes and playgrounds.